Competition 3-Part Pawn
Task:
Design the raw form of the 3-part part, whether by painting and/or additional gluing, etc. We have are deliberately made no further specifications. So you can let your creativity run free!
Here are some examples:
Duration:
The competition runs from September to the end of 2017.
Rules:
The 3-piece pawn is not provided free of charge, but must be purchased in the shop.
Anyone wishing to participate in the competition must send us pictures of his creations by the end of 2017.

You may participate as an individual or in groups. For persons under 18 years of age, we need the consent of a parent.

Prizes:
Each participation in the competition is rewarded with a 5% discount on their next purchase. Elaborate creations are always rewarded with a 20% discount.
In addition, there are effective prizes:
children 4-9 years old:
Games "Der kleine Entdecker" and "Choo Choo Stories"
children 10-15 years old:
Games "Dreck weg!", "Exposaurus", "AstroNuts", vouchers
Adults (16+ years old):
the main jury prizes:
1st place: game (from a selection of Mücke games) + 100 EUR + 100 EUR voucher
2nd place: game from a selection of Mücke games) + 75 EUR + 75 EUR voucher
3rd place: game (from a selection of Mücke games) + 50 EUR + 50 EUR voucher

Most elaborate artwork:

game (from a selection of Mücke games) + 100 EUR voucher
Participation:
In order to participate, please print and fill out this form and then send it to the following address:
spielmaterial.de
Pescher Str. 235
41065 Mönchengladbach
Germany
or as email to:  info@spielmaterial.de
Jury:
The jury consists of the employees of www.spielmaterial.de as well as other known persons from the board game industry:
Christian Beiersdorf
Has been in the industry since 1984.

He worked for a long time for publishers as an editor and product manager, then became independent as game author and with his agency Projekt Spiel. He is now also the managing director of the games authors guild (SAZ).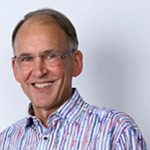 Friedemann Friese
Friedemann Friese is a German board game designer who is known for pairing interesting gameplay with quirky themes. He is notorious for liking the color green, to the point which he includes the color on the cover of all of his designs, and has dyed his hair green. He also likes to begin every word in his titles with the letter 'F,' though this trait is sometimes lost in the English versions of his titles. He designs for his own game publishing company, 2F-Spiele.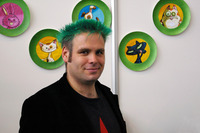 Heinrich Glumpler
Heinrich Glumpler is a game designer and software developer from Cologne. He and Mario Truant founded the design studio "Edition Erlkönig". He is an author, among others of t

he games "Schachen", "Techno Witches" and "Perry Rhodan: The Cosmic League".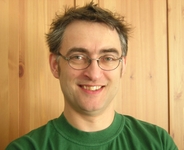 Rautie
"Rautie" was born on February 14, 1968 in Hanau. He still lives and works with his family in Hanau and has been anything but a blank sheet for years.

He works mainly as a comic artist, graphical artist, illustrator, animator and artist.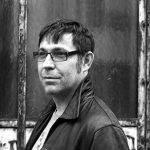 ---
Further Rules for Participation
Final submission date is December 31st, 2017.
The participants agree that their personal data will be processed electronically within the scope of this competition. For details on data privacy, see
https://www.spielematerial.de/en/datenschutz/
The participants agree to the fact that the photos submitted of their works will be published free of charge on the websites of www.spielmaterial.de as part of this competition.
The participants agree to their names being publicly announced in the context of the competition on our online media (e.g., Facebook, www.spielmaterial.de) in the event of them winning one of the main prizes.
---